Travel
Premium Group Marketing offers a comprehensive travel service to its loyalty programme members via its sister company, Premium Incentive & Conference Management (PiC) - an IATA and TAANZ Bonded travel agency.
Loyalty Rewards
With PiC, online travel reservations with points are now a reality for loyalty programme members. This facility can be added to loyalty websites for members to book their airfares and accommodation instantly. For those who prefer to deal with a person, a dedicated travel consultancy team conversant in converting $ to points can provide a full agency experience for members.
PiC has assisted Loyalty Programme members and their families to travel the world on their points. And, if they do not have sufficient points, they can top up with additional payments as permitted by the programme rules.
Incentive Groups
PiC specialises in the custom design of Incentive Group travel programmes. Expect enthusiasm, creative thinking, robust discussion and total responsiveness. PiC push the limits of what you think is possible through extensive research, contingency planning and our years of experience.
Specialist skills and knowledge deliver high quality, innovative programmes that are sure to impress.
New York, Rio, South Africa, Vietnam, Canada and Shanghai have been amongst recent popular destinations with groups ranging from 20 – 200 people.
Conferences
Outsourcing the management of your conference to PiC will be the smartest move you ever made!
Imagine not having to deal with delegates coming from all over the country/world via different transport modes, their accommodation requirements, dietary constraints, last minute cancellations, guest speakers, audio/visual requirements, gala dinners, exhibition stands and all the other components that go into making a memorable and successful conference.
PiC, with their many years of experience, will ensure that the destination will suit your objectives and budget, that every cent is accounted for and your stress levels are kept to a minimum.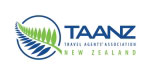 Visit PIC website for more information