Loyalty Success Stories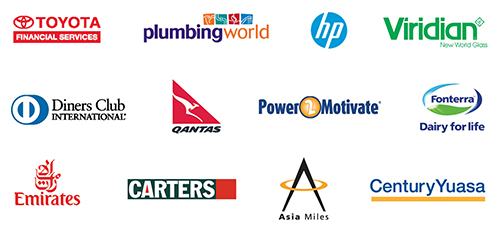 Fonterra - Anchor Rewards Loyalty Programme
Premium Group secured Fonterra's Anchor Rewards account in 2005 – this programme was targeted at dairy owners selling Anchor milk and other Fonterra Brands.
The programme had been paper-based and rewards were nearly 100% giftcards. Orders were placed by phone, post, fax or email.
Premium Group transformed Anchor Rewards into an online programme with over 3500 rewards available for redemption via web, email or phone. Customer service staff who could speak Hindi and Cantonese were employed to assist the specific demographic that this market covered. Customers could now source all their statement, activity and reward needs online reducing the requirement for customer service.
Point promotions to change behaviour could be easily launched via the website and email and performance measured.
The rewards mix moved away from expensive, low-value-proposition giftcards to encompass travel and merchandise. Communications moved from 100% print to include emails and e-newsletters.
Reporting improved significantly with Fonterra management having full access to customer activity, drilling down from overall Programme activity to region to franchisee to individual customer. Franchisees also had full access to their own customer activities and an additional facility to reward their customers as they saw fit.
This next generation programme improved customer engagement, franchisee engagement, transparency and ROI.
Diners Club NZ
Premium Group were appointed to transform Diners Club Rewards. It went from having NZ's least significant credit/charge card programme to sporting the country's largest credit card rewards offering.
Premium Group hosts the full rewards platform and also an administration platform for Diners Club to manage their reward redemption processes.
Toyota Financial Services
Toyota Financial Services runs incentives for the Toyota dealerships and appointed Premium Group to design and manage activities to engage the CEOs of these businesses.
Premium Group created a highly successful programme which encompassed regular teasers, customised website with multiple leader boards, events and group travel.
The outcome was an excellent year for Toyota Financial Services and the engaged CEOs are looking forward to their next adventures.
Sarah Barwick, Marketing Manager, Plumbing World
"Plumbing World has had a partnership with Premium Group for 15 years, during which time they have managed all aspects of our very successful Trade Loyalty Programme.
We have always been very impressed with the professionalism and pro-activeness of the Premium Group team and their dedication to ensuring both Plumbing World and our customers get top quality service.
We look forward to continuing our partnership with Premium Group."
Tony Smith, Marketing Manager,
Diners Club International
"Diners Club New Zealand appointed Premium Group as the managers of the Club Rewards Programme in 2005 to operate the Rewards Website and points redemption activities.
Over the course of 6 years, Premium Group has built an outstanding engagement and activation programme for Diners Club cardmembers. We physically couldn't have managed and supported a Rewards Programme with over 3,000 options without Premium Group's support. The work they have done has been outstanding."
Gerard Wade, National Marketing Manager, Century Yuasa Batteries
"CenturyYuasa selected Premium Group as our strategic partner for both Club Yuasa and Take Charge! for a
number of reasons.
A primary consideration was Premium's integrity and ethics, with CenturyYuasa having the utmost confidence in Premium's protection of CenturyYuasa's intellectual property interests.
Another consideration was Premium's high level of creativity, consistently delivering collateral of a very high standard and of a unique nature to differentiate CenturyYuasa's programmes in the market place.
The third consideration was Premium's ability to offer a holistic service offer to CenturyYuasa, from programme
conception through to execution by the Sales Team.
From CenturyYuasa's perspective the partnership formed with Premium Group Marketing has been a resounding success and I personally endorse them as a strategic business partner to any potential client."